Sometimes it may be necessary to delete a spot entirely from Fig. Spots that are deleted will no longer be available to download or deliver to destinations. All previous deliveries will also receive a cancellation request so the spot can be purged from each location. After a spot has been deleted its Media ID can be reused in Fig.
Instead of deleting a file you may wish to just cancel your file's delivery instead. This will send a purge request to destinations the file was sent to but will keep the file available in Fig for future use.
How to delete a file
After navigating to the Media Details of the spot you wish to delete, click on the delete tab.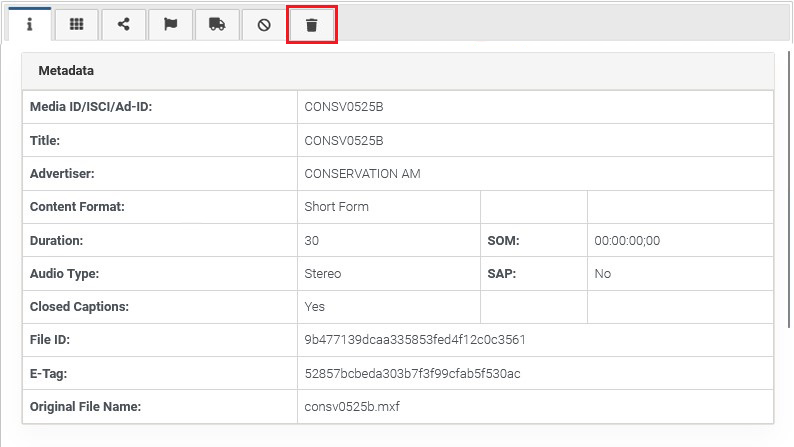 After selecting delete you will need to provide a brief description on why this spot is being deleted. This description will be sent as part of the cancellation request to any destination that the file was delivered to. Once you select "Delete File" and complete the confirmation this spot will be deleted.