After a spot has been uploaded it is possible to send that file to additional destinations. This can be used by an uploader to send a file to stations who were not part of the original distribution. Stations may also use this feature to make public spots available to themselves.
Locate your spot within "Files"
Navigate to the files screen using the left navigation menu and search for the spot(s) you would like to send to more stations.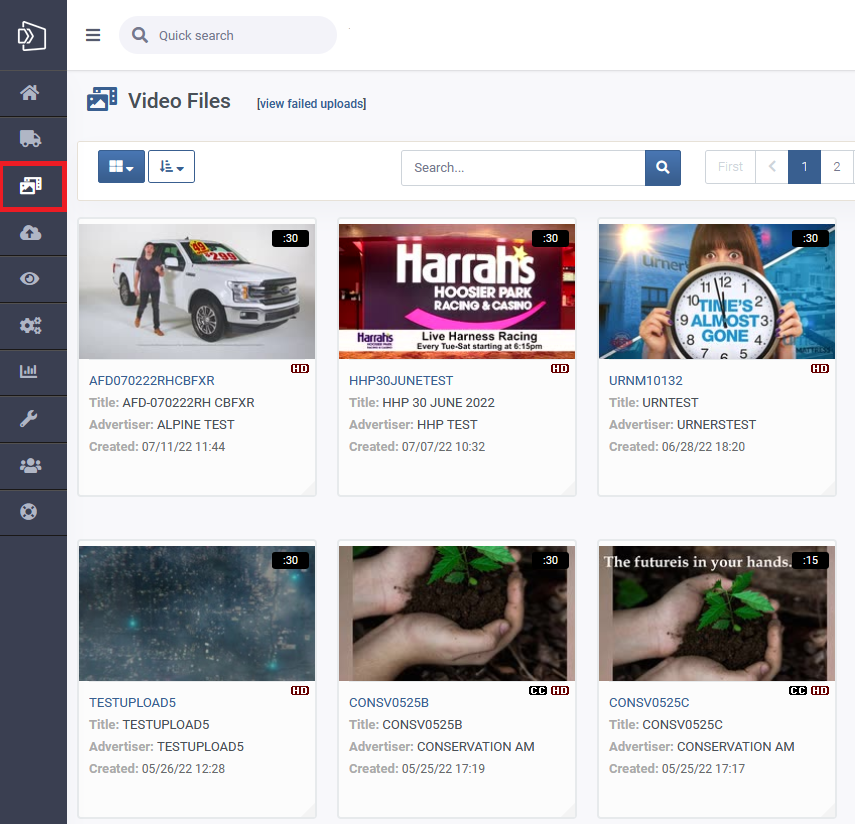 Select the spots to send to new destinations
Click the checkbox in the bottom right corner of the spot(s) you need to send to additional destinations. Next, select the drop down icon near the top left of the screen and select "Send to Destinations".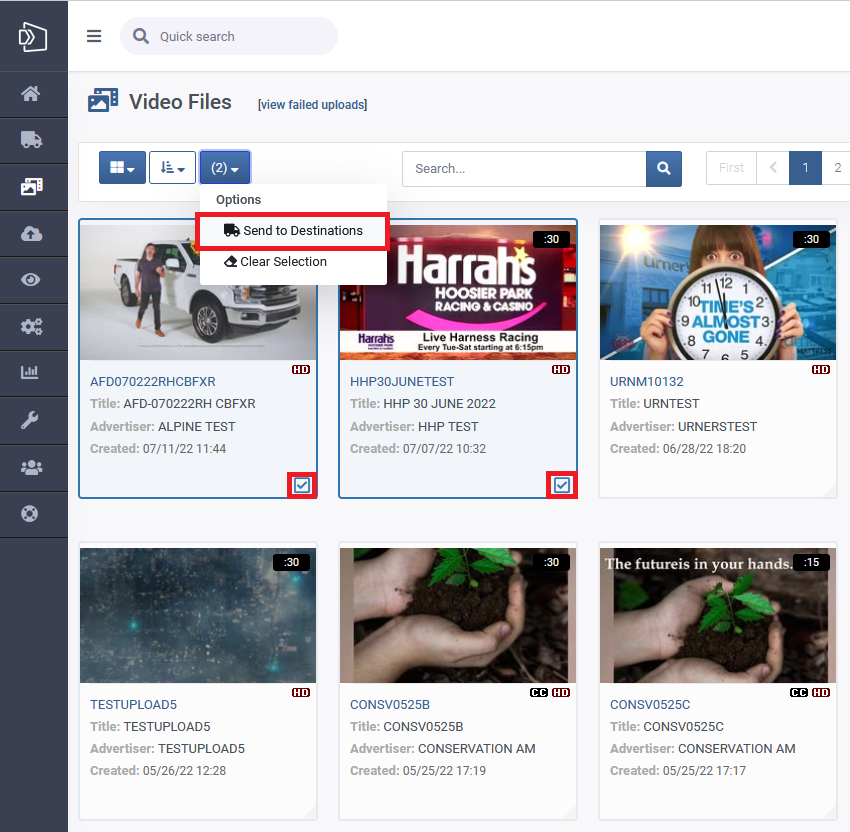 Choose your destinations
From this screen you can enter the call letters or location of the station(s) you need to send the spot to. You can also send the files to a Distribution list if you have created one.

Send your file
After selecting your station(s) click next and follow through the confirmation screens. This file will be transcoded to the appropriate file type and delivered to the stations you have selected.